You know this bag. You've seen this bag. Everyone and their mother has this bag. It's like the bag equivalent of Uggs. Why? Because just like Uggs it's been overdone and overused to the point of becoming a bit cliché.  
At less than € 1.000,- for the smallest size, it's at a price point that most people are willing to pay for luxury piece. Which is why so many people buy it. But for what it is, a coated canvas bag with minimal leather and minimal hardware is it worth € 1.000,-?
In my opinion? No. Personally, I think there are much better, cuter, more affordable bags of similar, if not better, quality. For example, my By Malene Birger Abigail Tote. 
BY MALENE BIRGER – Abigail Tote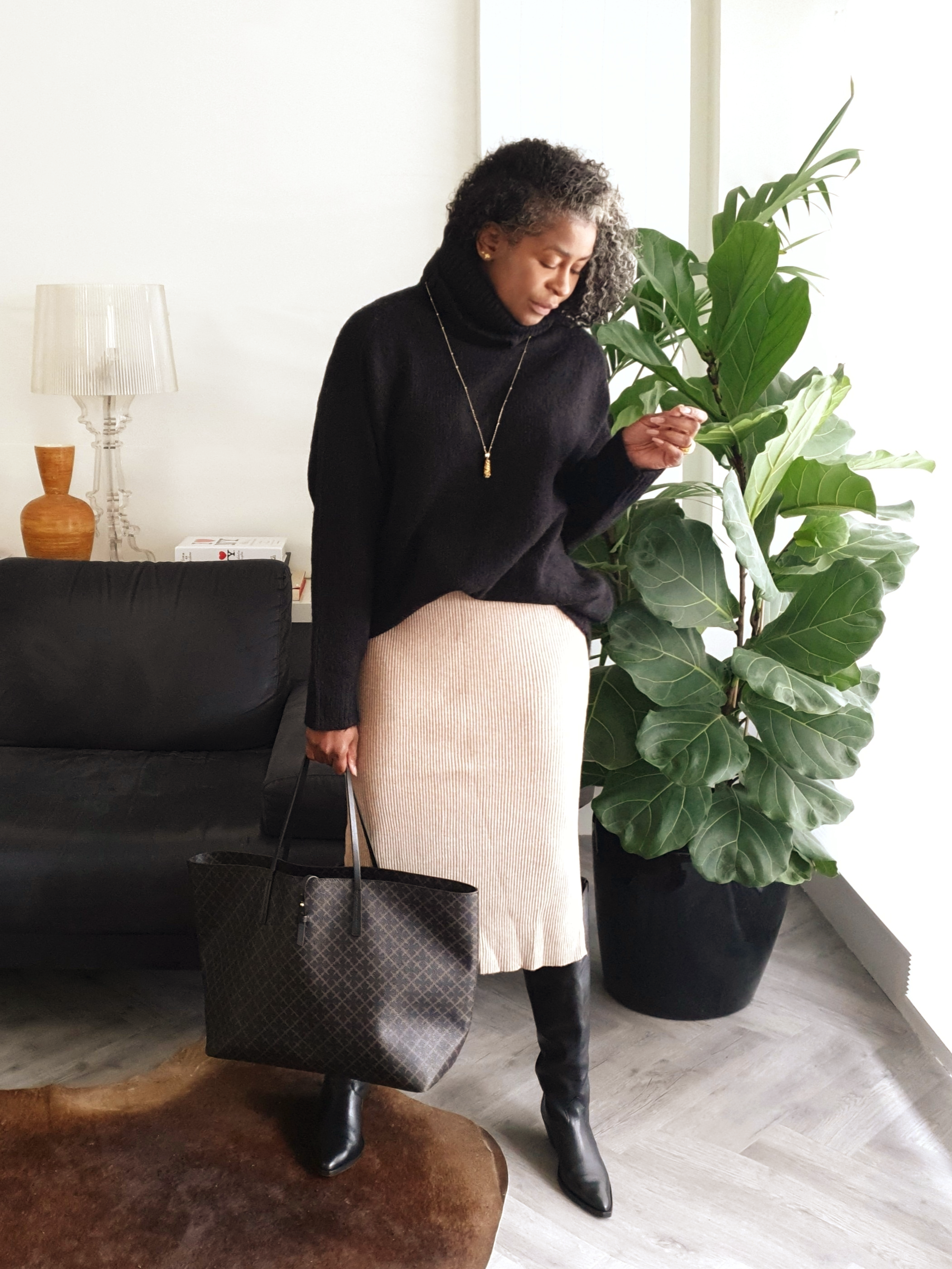 I love this bag. It comes in 3 sizes and a variety of cute colours. In fact By Malene Birger brings out new colours every year. The quality is outstanding. It's made of the same type of material as the Neverfull, which is a coated canvas and the handles are a glossed leather so you don't have to worry about stains or patina.
JOOP! – Cortina Lara Shopper
Joop! was so super popular back in the 90s. All the cool boys wore Joop! Homme aftershave or Dior Fahrenheit, but I digress. 🙂 Like many things from my not so wild teens, I hadn't thought of this brand in years. Until I saw this Cortina Lara Tote. I mean, how pretty is this??!
The larger size very similar to the Neverfull in design. It also comes with an attached pouch. And it comes in five different colours as well.
EMPORIO ARMANI – Frida Logo Shopper
This bag is also made with coated canvas, but is a lot more structured. It also comes in black which would perfect for the office.
TWINSET – All Over Butterfly Tote
That color! So beautiful. Again, very similar design to the Neverfull, but as you can see the leather handles have been treated and colored, so it will hold up much better than the Neverfulls with vachetta leather handles and trim. It also comes in a pretty khaki green with pink flower details.
TORY BIRCH – Perry Fil Coupé Triple Compartment Tote
Although the canvas on this bag is not coated, the colourful lettering reminds me of the Louis Vuitton Multi-colour monogram print. This bag has the highest price of all the bags I've shown you here and is still less than half the cost of the smallest Neverfull. 
Now you tell me, why would you want to buy a bag that is so overdone and look like every one else when you have these pretty alternatives to choose from?