If you're on Instagram and follow any kind of fashion accounts, then you've seen this top. And if you're anything like me, you're trying to figure out how to get this look without paying $75 for a t-shirt that is clearly a trend piece. If that is the case, then I got you. I've got 3 fab dupes for the infamous Frankie Shop Shoulderpad Muscle Tee aka Eva. 
1. Mango - Cotton T-Shirt with Shoulder Pads
Details:
The lightly cropped and the light one is more of a marled cream as opposed to a bright white. Available in 2 sizes; XS-S & M-L Price: €15,99 Get them HERE.
2. Nasty Gal - Chip On Your Shoulder Top
Details:
This is my favorite kind of dupe. It's not an exact copy but still has the style and look you want. I love the low cut on the arm. Very sexy!  Price: €34. Get it HERE.
3. Luna B - Style Rewind Tank
Bonus: Zara - Pleated Top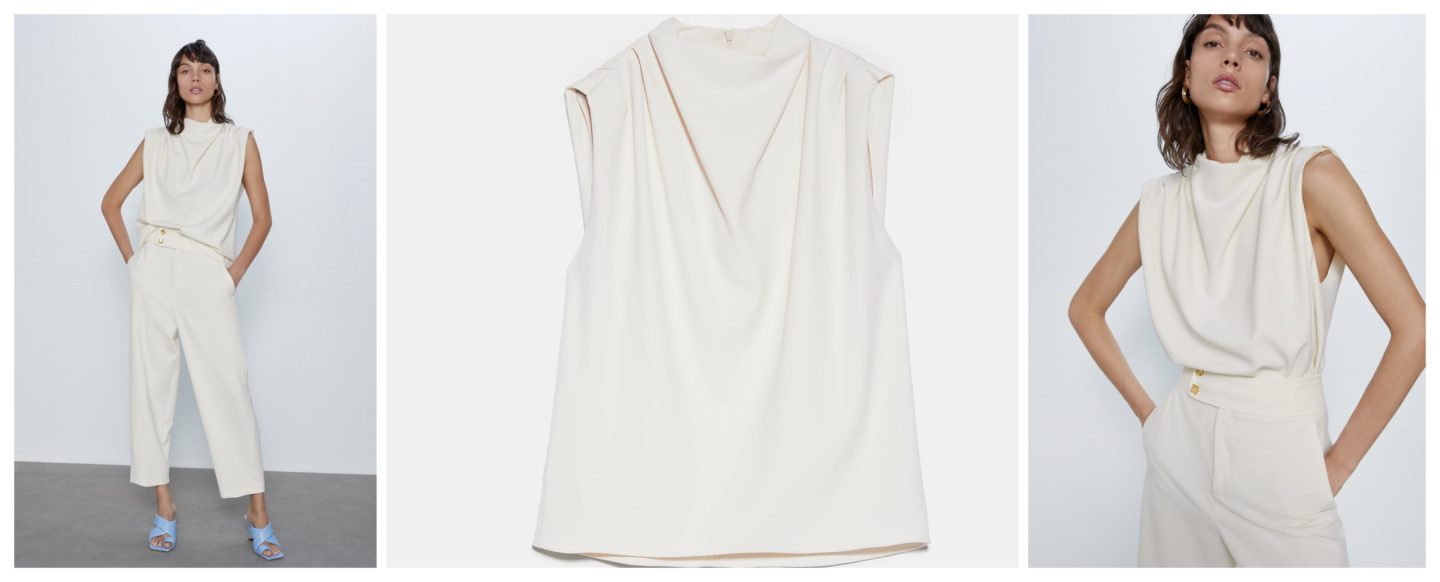 Details:
This top is a more elevated, chicer version of that strong shoulder look. And very brilliantly combines that neckline we're seeing at Isabel Marant with the hottest t-shirt look of the moment. I love the heavier fabric. Price € 39,95. Get it HERE.